RIGHT SIDE SUBSCRIPTION
Enjoy more flavor and aroma at home.
From 11€ per month

Receive your coffee every 15 days or monthly. You can make changes or cancel whenever you want.

Freshly roasted coffee beans

Order before the next roasting and you will receive an email once it has has been dispatched.

Free shipping on peninsular Spain*.

Receive your order within 24 hours. Next day.
This month's selection:
*Lots available while supplies last
Vanderlei de Moura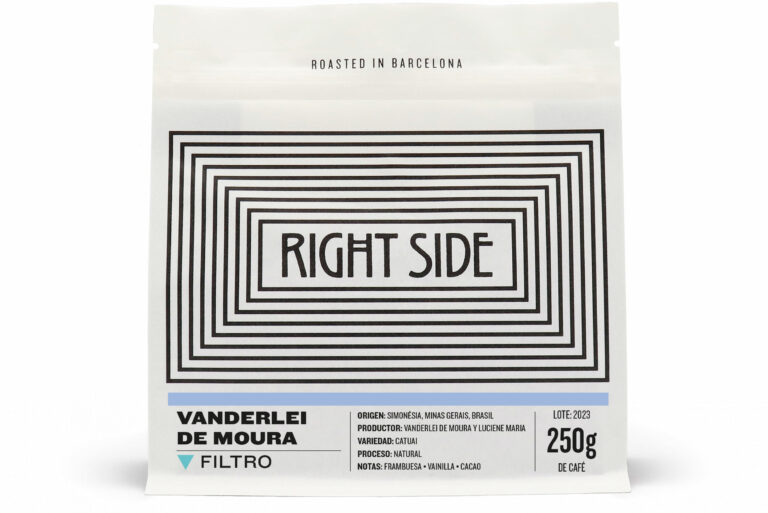 Minas Gerais, Brasil
Vanderlei de Moura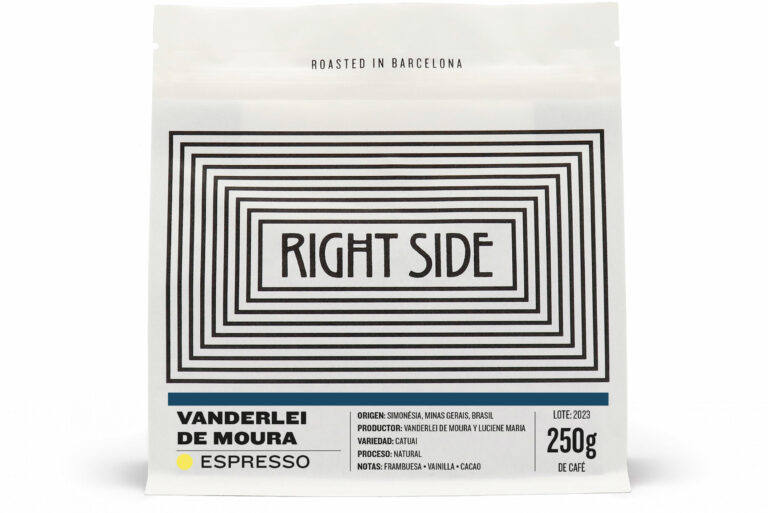 Minas Gerais, Brasil
Ednilson Gomes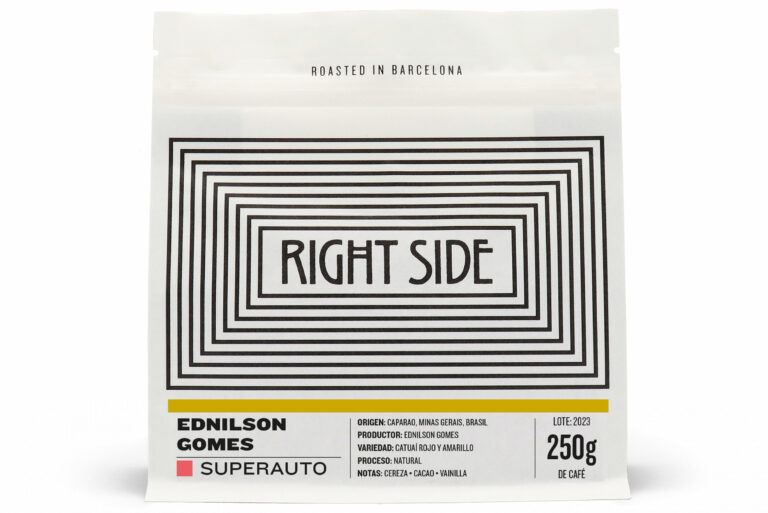 Minas Gerais, Brasil
It is important to note that the coffees included in the subscription service are always roasted to order. Therefore, once payment has been made, your order will be automatically scheduled for the nearest roasting (Monday, Tuesday or Thursday excluding holidays) and you will receive an email once it has left our roastery. This process will be repeated for each subscription renewal that you make 🙂
The subscription is a service through which we will periodically send you a selection of freshly roasted and seasonal coffees while you will pay a regular fee according to your preferences in terms of frequency and quantity. No more complications.
What do you need to know?
Coffees are shipped exclusively in beans and the ground option will not be available.
Once you subscribe, your coffee will be processed within the closest roasting date: Monday, Tuesday or Thursday (except holidays) and shipped the next business day.
Shipments will be sent periodically with the quantity and frequency you have chosen during the subscription process (biweekly or monthly shipments).
Shipping is included in the subscription price for Spain Peninsula.
You will be able to edit and cancel your subscription at any time and at no additional cost.
If you wish to modify your address, change the amount or frequency with which you receive your subscription coffee, or even cancel it, you can do it very easily from your user menu.
To do so, log in with your email and password from the user button located in the upper right corner. Once logged in, look for the 'My subscription' section on the left side, where you can view your basic subscription data. Clicking on the 'View' button will take you to a detailed view of your order where you can defer or cancel your subscription, as well as change your payment method or delivery address in a jiffy.