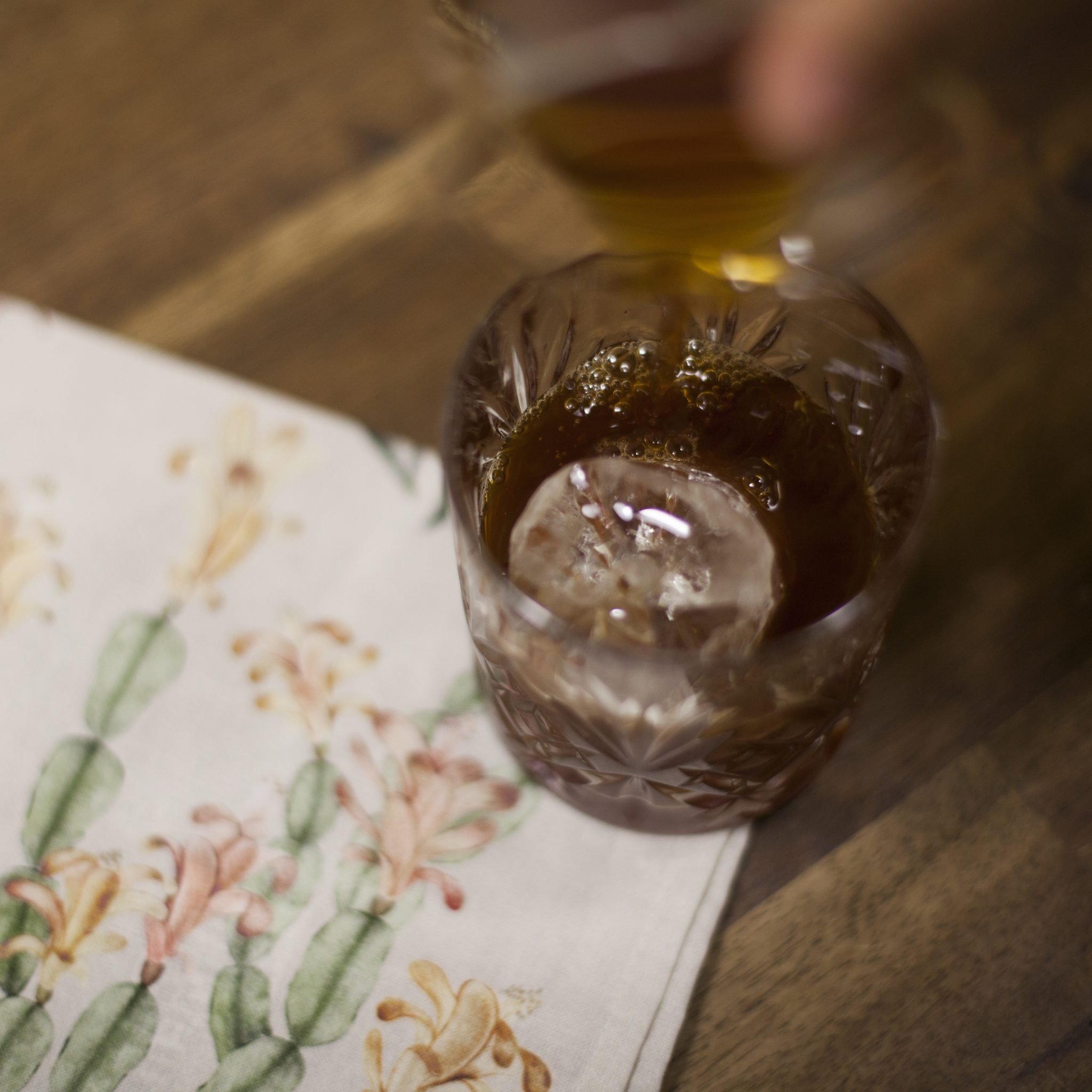 Next Section
Description

Cold Brew is a beverage made by infusing ground coffee in water at room temperature for hours. This method, which you will especially enjoy in warmer months, preserves the personality of the coffee and allows us to discover other ways to enjoy our usual caffeine. With a little patience and the Hario Mizudashi carafe, you can brew your own Cold Brew in several simple steps.

Grinding

Medium/Coarse (we recommend playing with this variable until you set your preferred grind point for this recipe).

Quantity

60 g of coffee for 600 g of water

Infusion time

6 hours

Water temperature

Ambient temperature

Council

To get the most out of your freshly roasted coffee, we recommend having a good grinder, a scale, a stopwatch and low mineralization water at hand.
STEP 1

Weigh and grind 60g of coffee (medium thickness, our 'AeroPress Grind' option from the Store), preferably with filter roast, and divide it into two parts.

STEP 2

Place half of your coffee (30g) in the filter of the Hario Cold Brew. Start your timer and slowly add 300g of water at room temperature.

STEP 3

At 03:00 deposit the other half of your coffee (30g) in the filter and carefully add 200g more water. When most of the water has filtered through, add 100g more, trying to soak all the coffee.

STEP 4

Cover and set aside for 6 hours in the refrigerator, avoiding moving it during this period.

STEP 5

Once the time has elapsed, it is time to remove the filter. To achieve greater cleanliness, pass the beverage obtained through a paper filter (or two).

STEP 6

To serve it, we recommend that you first dilute this concentrate with a little cold water or ice and you are ready to cool off!
---
Orders over 35€ containing coffee will have free shipping to Spain Peninsula, take advantage of it!
---