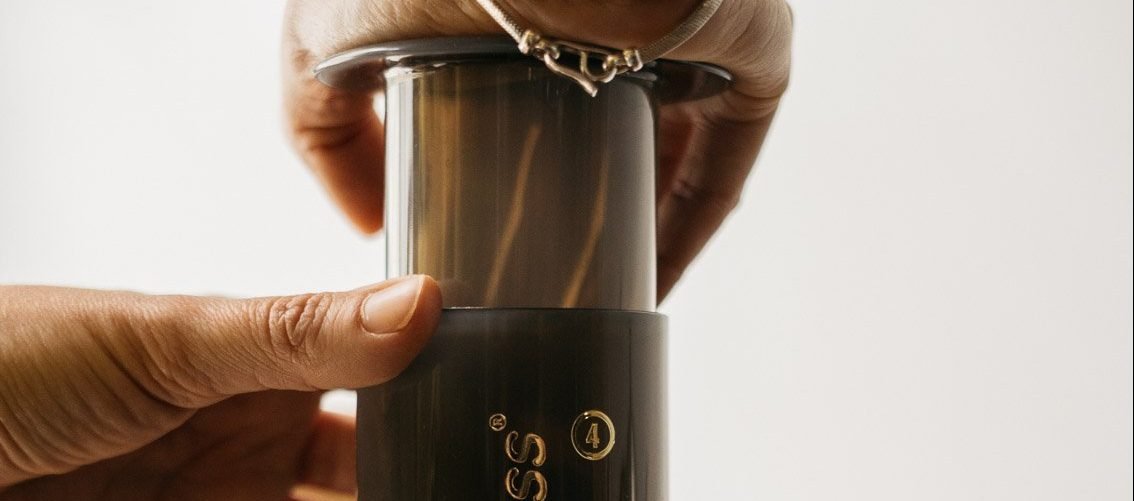 Next Section
Description

Preparing a filter coffee with the Aeropress coffee maker is one of our favorite extraction methods, especially when we are on the go. Experiment with the recipes and discover its versatility.

Grinding

Medium/Coarse (we recommend playing with this variable until you set your preferred grind point for this recipe).

Quantity

20 g of coffee for 225 g of water

Infusion time

1 minute 20 seconds

Water temperature

86ºC

Council

To get the most out of your freshly roasted coffee, we recommend that you have a good grinder, a scale, a stopwatch and low mineralization water at hand.
STEP 1

Place the filter and wet it with hot water to avoid paper cup flavors.

STEP 2

Next, mount the AeroPress upside down and pour water into it to preheat it.

STEP 3

When you have everything ready, dispose of the water and add your ground coffee into the AeroPress. If you find it useful, use the funnel that comes with the coffee maker.

STEP 4

It's time to place your AeroPress on top of the scale and tare it. Start by pouring 100gr of water slowly, then move all the coffee with very gentle crosswise motions. Be careful not to create turbulence!

STEP 5

At 00:30 he continues slowly pouring 125gr more water, reaching a final weight of 225gr.

STEP 6

Fit the filter piece well into the base of the coffee maker and remove the air by pressing very carefully.

STEP 7

When the timer reaches 01:20, it's time to gently turn your AeroPress upside down and place it in the jar. Immediately press for 30 seconds and when you hear a hiss, stop.

STEP 8

Voilà, your coffee is ready! Take your AeroPress with you during your travels, it's super practical 🙂
---
Orders over 35€ containing coffee will have free shipping to Spain Peninsula, take advantage of it!
---